Individual
Nomad
Opportunity to work in all locations with a monthly subscription
Use coworking spaces, work freely, expand your network wherever you want.
Meet Kolektif Nomad
Choose your location and package to create a nomad membership that suits your needs.
Services
Nomad

Basic

Nomad

Standard

Nomad

Pro

7/24 Common Area usage
1 day / month
10 day / month
Unlimited monthly usage
Common Area KoWork usage
All KoWorks
Working Areas and Common Areas at the KoWork(s) selected by the Member at the time of the purchase of membership
24/7 Security
Daily cleaning
Kitchenette (fee water, tea, coffee & snacks from time to time)
All utilities including heating, cooling, electricity
Receipt/custody of cargo
KoPlanet access
KoPerks (advantages offered through cooperation with various brands)
Right to enroll with KoMember events and workshops
İnternet (10 Mbit symmetrical)
Member's internet access shall be activated after booking of daily entry.
Right for KoMember card
KoMember card shall be given to the member by reception on the day of booking. Member shall return the card after using, at the end of the day.
Daily Entry
Member has the right to enter any KoWork once a month. If Member intends to enter more times than allowed by this right, he/she may purchase additional daily entry at the list prices by selecting any KoWork on KoPlanet account
Member has the right to enter any KoWork(s) he selects, 10 times a month. If the Member intends to enter more times than allowed by this right, he/she may purchase additional daily entry at the list prices by selecting the KoWork(s) associated with his/her membership or other KoWork(s) on KoPlanet account.
Member has unlimited right to enter any KoWork(s) he selects. Member may purchase additional daily entry for KoWork(s) other than the one(s) associated with his/her membership, at the list prices.
Usage of member meeting rooms
Member may utilize this service for a fee, which varies according to the time and room selected in booking, and can be displayed on KoPlanet before approval of the booking, and shall be invoiced separately.
Meeting room package
Additional meeting room packages may be purchased at advantageous prices. Member shall be designated the right to use the meeting room for the periods defined in the purchased package. Upon exceeding such times, standard member meeting room terms of usage shall apply, and excess time shall be charged at the list prices.
Guest entry
Nomad members do not have free guest entry right. All guests at KoWork shall be subject to daily entry on KoPlanet by the reception team, and the guest entry fee shall be invoiced to the Member at the list price.
Right to change Module
Module changes may be in the form of selecting a different KoWork on the same module, or selecting a different module on the same KoWork, or a different KoWork and different module. Module changes shall be activated at the end of the invoicing period in the month in which the change is requested under the existing module (as of the subsequent invoicing period). Until activation of module change, member shall continue to utilize the rights under the existing module.

Secretarial: Answering calls
Car park & Valet
Closet
Printer
IT services
KoRoom
KoLounge

Additional purchases are available.
Meet Kolektif Nomad
Have the opportunity to grow or shrink at any time under changing conditions with flexible contracts.
Services that add value to your business
Customize your membership with our additional services
All the essential services that you need in
the workplace are at your fingertips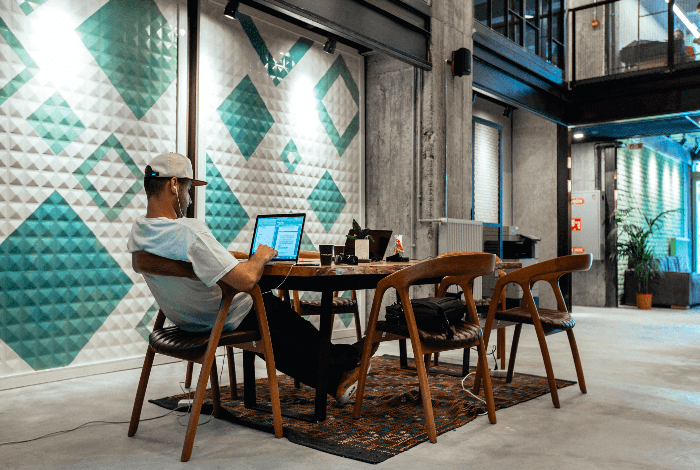 Why Nomad?
Opportunity to cooperate with many brands from startups to corporate
Flexible membership options that you can manage yourself
Work freely and with pleasure at your desired location
Enjoy working in peace with inspiring biophilic design
The Privileges of
Kolektif House Membership
Enjoy a flexible and highly interactive office experience with social facilities and services that meet your needs.
FAQ
---
If you say "I come when I want, I sit at the table I want, I walk around," our Nomad membership model is for you. You can sit in the common working areas and you have the opportunity to meet different KoMembers because you work in common areas. If you wish, you can only be connected to one location, or you can visit all our locations.

We have over 6500 KoMembers from many different fields and sectors, from investors to entrepreneurs, to freelancers, to corporate. We provide an environment for cooperation with our events. In addition, you can reach all other members through our KoPlanet interface and contact them.

You can make your monthly payments through our membership portal, KoPlanet, with your credit card registered in the system, with the assurance of iyzico.

Nomad memberships do not have free meeting room usage rights, but you can purchase additional meeting packages or you can purchase an additional monthly meeting package and benefit from advantegeous prices.

You can contact us at [email protected] to get information about our meeting rooms with different themes, which we call KoRoom, with a capacity of up to 40 people, and for a 20% discount for Kolektif members.

Our Nomad members do not have free guest rights. Only guests whose names are included in the meeting room reservations can use the location free of charge during the meeting. You can host your other guests at the location by paying an additional fee.

You can use all locations once a month with the Nomad Basic subscription, you can use a single location you want, or all the locations 10 times a month with Nomad Standard, and you can use a single location you want or all the locations monthly unlimited with Nomad Pro. You can purchase additional daily entry to any location on KoPlanet to use more than you are entitled to for all packages, or to enter different locations.

You can subscribe to our Nomad memberships on a monthly basis.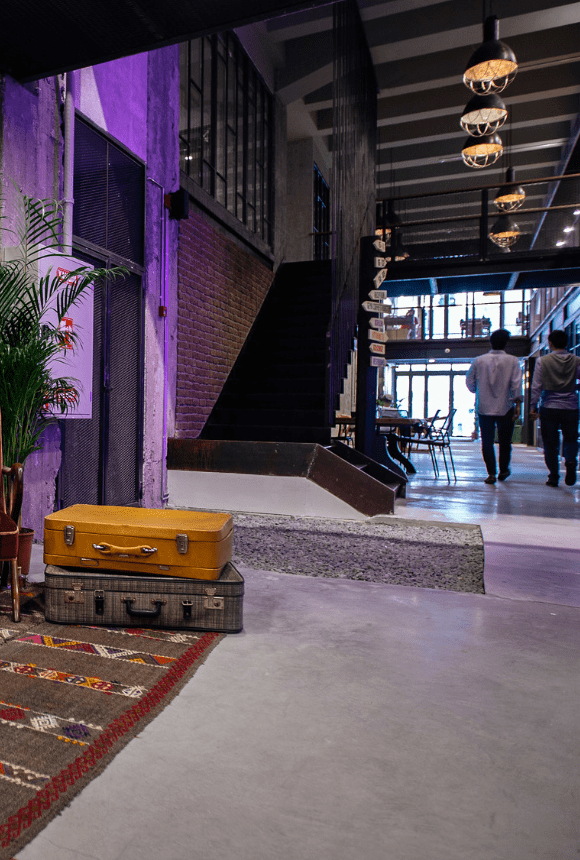 Flexible Office Solutions
We offer all the necessary infrastructure and services in our locations that increase interaction, creativity and productivity which will enable you to achieve more.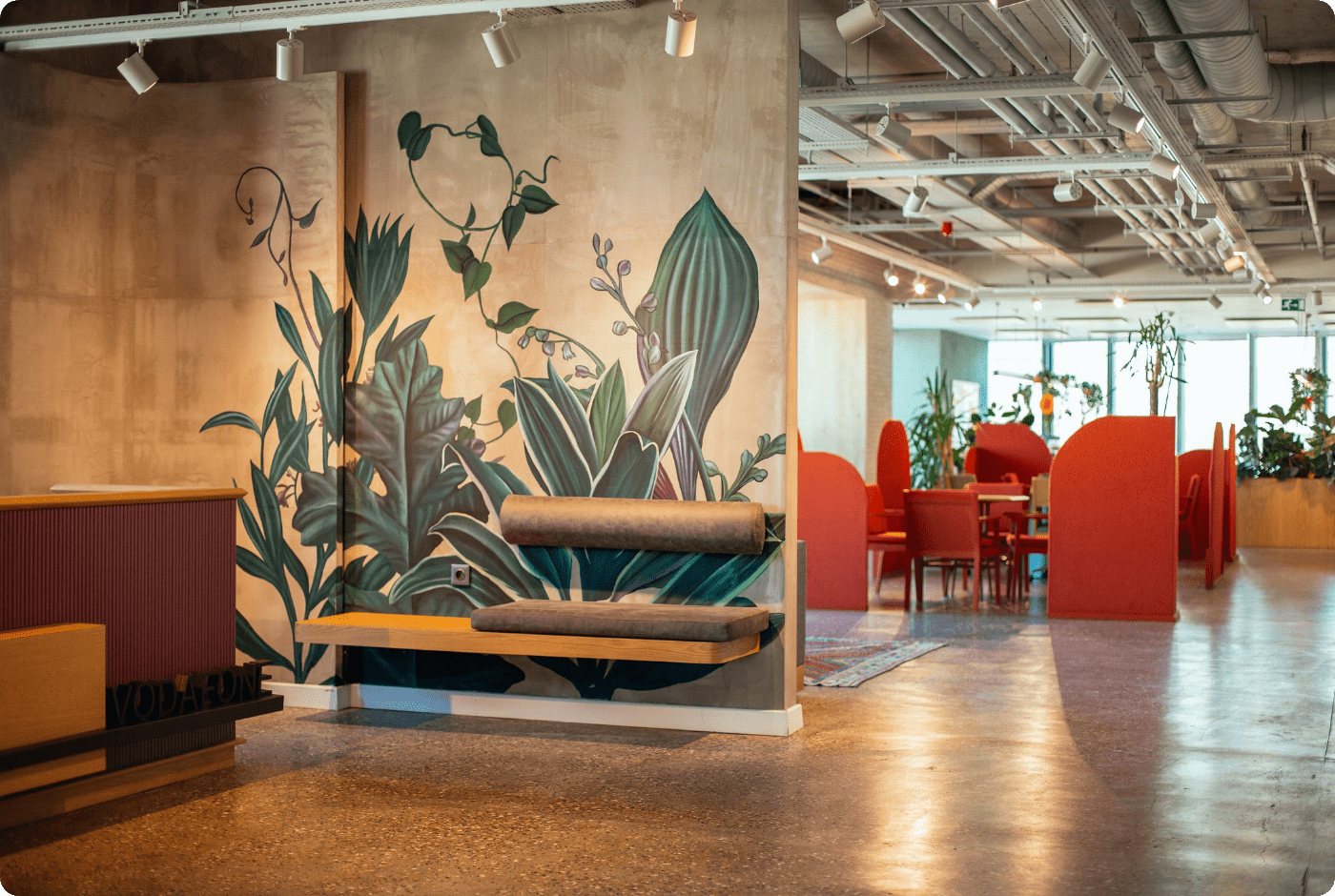 Contact us to choose the most suitable membership model for your business.
Arrange a meeting with us to get detailed information about your questions.
Want to learn more?
Reach us.